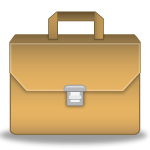 Looking for a job or internship? All the tools you need for a successful job hunt are right here!

Browse hundreds of local and nationwide opportunities from reputable employers. Streamline your search by applying filters based on your preferred Industry, Job Function, and more. Create custom Job Search Agents so you'll be notified each time a new job that meets your interests is posted.

Apply to postings in minutes utilizing your stored resumes, cover letters and additional documents. Stay organized - view your application history at any time.